The Flying Farangs new web site is under construction and should be ready very soon, so keep an eye out for it.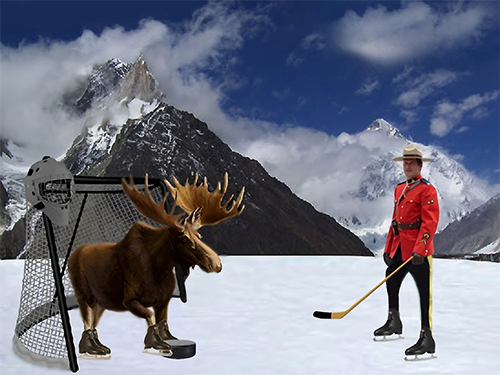 23-24 March | Pattaya
SAVE THE DATE AND RESERVE YOUR TEAM NOW.
The Hard Rock Hotel will serve as the host venue for the Friday and Saturday events, and we will be teeing off just before noon at Phoenix Golf Club. This is our first notice and a full website and information will be available very soon. However, the early-bird price of THB 4,200 (until 9 March)is cheaper than last year, so reserve your team right away - we can fill in the details and deal with payment later
Our contact email is : themooseclassic@gmail.com
________________________________________________________________
The 'Flying Farangs" ice hockey club was founded in 1994 by a group of expat hockey players.
'Farang' is the Thai word for foreigner.
The Flying Faraings host shinny hockey on Thursday nights on the 7th floor of the Central Rama IX shopping mall (contact Scott Murray at flyingfaranghockey@gmail.com for more info)
The Farangs also participate in the Sport Corner Siam Hockey League (SHL) held on Sunday/Thursday evenings at the same venue when in season.
________________________________________________________________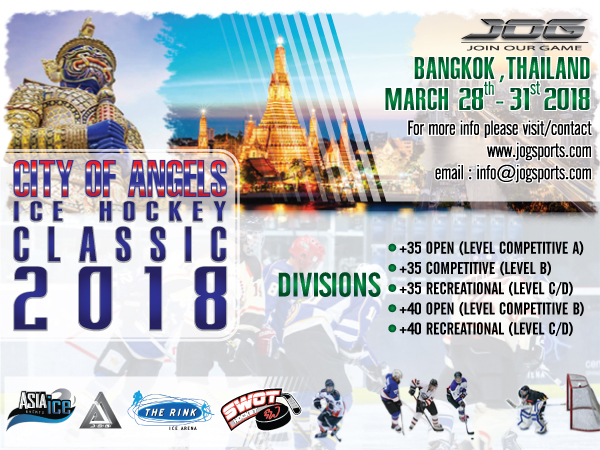 March 28-31, 2018
The 2018 City of Angels Ice Hockey Classic
Central Plaza Rama IX
Bangkok, Thailand
(Organized by JOG Sports)
for more information contact Scott Whitcomb
________________________________________________________________